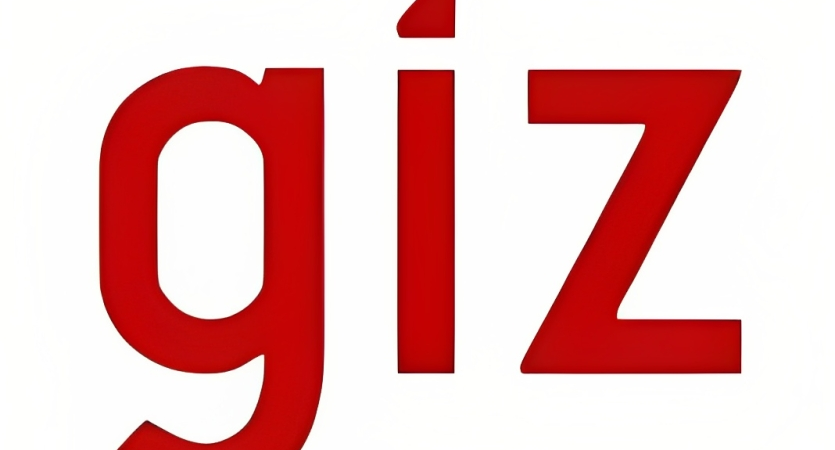 The Deutsche Gesellschaft fur Internationale Zusammenarbeit (GIZ) GmbH (German Agency for International Cooperation) is an international enterprise owned by the German Federal government, operating in many fields across more than 130 countries.
In Nigeria, GIZ's portfolio includes among others, a programme to support the Economic Community of West African States (ECOWAS) in its regional integration goals. The programme aims to strengthen sector-specific capacities in the areas of Peace and Security, Customs and Trade as weir as Strategic Management and Organizational Development in the ECOWAS Commission.
We are recruiting to fill the position below:
Job Title: Gender Advisor
Vacancy No: 047
Location: Abuja
Organization: GIZ Nigeria, Support to the ECOWAS Commission on Organizational Development (OD)
Background
GIZ. Solutions that work:
As a service provider in the field of international cooperation for sustainable development and international education work, we are dedicated to shaping a future worth living around the world.
GIZ has over 50 years of experience in a wide variety of areas, including economic development and employment promotion, energy and the environment, and peace and security.
The diverse expertise of our federal enterprise is in demand around the globe – from the German Government, European Union institutions, the United Nations, the private sector, and governments of other countries.
We work with businesses, civil society actors and research institutions, fostering successful interaction between development policy and other policy fields and areas of activity.
Our main commissioning party is the German Federal Ministry for Economic Cooperation and Development (BMZ). The registered offices of GIZ are in Bonn and Eschborn.
Our approximately 23,500 employees, almost 70 percent of whom are
national personnel, work in a round 120 countries (July 2020) GIZ has worked in Nigeria since 1974.
From 2004, GIZ has maintained a country office in the capital city Abuja. Currently 361 national and 66 international employees, 19 regional staff, 4 integrated specialists and 3 development workers are working in the country (June 2020).
The Project
Support to the ECOWAS Commission on Organizational Development (OD) is a stand-alone project that is funded by the German Federal Ministry of Economic Cooperation and Development (BMZ).
This individual module proposal focuses on strengthening the ECOWAS Commission's capacity to promote regional integration and peace in West Africa. Aligned with BMZ's Africa Strategy and the European Commission's Africa strategy, the project aims to enhance the Commission's role by implementing gender-responsive budgeting mechanisms and integrating gender equality measures.
It supports the implementation of ECOWAS Vision 2050, focusing on peace, governance, economic integration, development, and social inclusion.
The project prioritizes capable institutions and equitable partnerships, contributing to BMZ's core areas of peaceful societies and good governance.
Overall, it aims to empower the Commission to play a key role in regional integration and support the African Union's Agenda 2063 and the SDGs.
The project consists of 3 outputs, and the current position is primarily focused on the second output:

1: The conceptual and technical foundations for the application of the integrated, results-oriented management model of ECOWAS by the ECOWAS Commission and selected ECOWAS institutions and agencies have been laid;
2: The promotion of gender equality is embedded in steering and management processes of the ECOWAS Commission.
3: The ECOWAS Commission has increasingly used digital tools and processes in the application of its results-oriented management model.
Responsibilities & Tasks
Responsibilities:
The Gender Advisor will:
Provide technical support and advice to ECOWAS Commission and its Gender Development Centre, and international partners on integrating gender perspectives into policies, programs, and projects.
Conduct gender analysis and gender assessments to identify the root causes of gender inequalities and develop strategies to address them.
Develop and implement capacity-building activities for ECOWAS Commission and its Gender Development Centre on gender mainstreaming, gender-transformative approaches, gender-based violence prevention, and women's economic empowerment.
Monitor and evaluate gender-sensitive programs and projects to ensure that they are achieving their intended outcomes.
Identify and advise on entry points for new initiatives and support the advocacy for women's rights and gender equality at the regional and national levels.
Build partnerships and networks with organizations and stakeholder groups to promote gender equality and women's empowerment with the objective of the Gender equality seal certification for ECOWAS.
Produce reports, presentations, and other communication materials on gender issues and program outcomes for a range of audiences.
Ensure knowledge sharing, documentation, and dissemination of produced materials.
Other Duties / Additional tasks:
The Gender Advisor performs other duties and tasks at the request of management.
Required qualifications, Competences and Experience
Qualifications:
Bachelor's Degree or higher in Gender Studies, International Relations, Law or a related field
Experience working on gender-related issues in the West African context
Excellent communication skills in English and French, both written and spoken
Strong analytical and research skills.
Professional Experience:
Minimum of 10 years of general work experience and 5 years of professional experience as a gender specialist.
Experience working on gender-related issues in the West African context
Excellent communication skills in English and French, both written and spoken
Strong analytical and research skills
Extensive knowledge of gender concepts, feminist theory, intersectional approaches and international human rights frameworks
Experience in project management, ideally with personnel responsibilities.
Desired additional qualifications, competencies, and experiences
Strong commitment to gender equality and women's empowerment
Excellent interpersonal skills and ability to work in a cross cultural setting
Flexibility and adaptability to changing circumstances and demands and willingness to upskill as required by the tasks to be performed
Ability to work independently and as part of a team
Good organizational skills and attention to detail
Good working knowledge of ITC technologies (related software, phone, email, the internet) and computer applications (e.g. MS Office)
Salary
According to GIZ salary scale for Band 4
Application Closing Date
23rd June, 2023.
How to Apply
Interested and qualified candidates should send their CV and Letter of Motivation as one document with complete contact details to: recruitment-nigeria@giz.de using the Job Title and Vacancy No as the subject of the email.
Note
Please include Vacancy No. 047 in the mail subject.
GIZ is an equal opportunities employer committed to diversity. All qualified candidates, regardless of age, sex, ethnicity, race, and religion are encouraged to apply.
Only shortlisted candidates will be contacted.