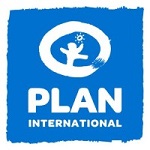 Plan International is an independent development and humanitarian non-profit organisation that advances children's rights and equality for girls. We support children's rights from birth until they reach adulthood, and enable children to prepare for – and respond to – crises and adversity. We believe in the power and potential of every child, but know this is often suppressed by poverty, violence, exclusion and discrimination.
We are recruiting suitable canddiates to fill the position below:
Job Title: GBV IMS / Monitoring & Evaluation Assistant – SBF
Location: Borno
Type of Role: Fixed
The Opportunity
The Information Management/Monitoring and Evaluation assistant is to support the implementation of the Beiersdorf Project in the context of Adamawa State, north-eastern Nigeria.
The purpose of this role is to provide timely, accurate information on project implementation and ensure that monitoring and evaluation are in line with specific project FAD/donor requirements. The role's support is to achieve accountability, transparency and program quality in project locations. The post holder is to ensure that project activities are in line with the Logical Framework and relevant guidelines.
About You
We are looking to recruit person (s) with:
Minimum of a Bachelor's Degree in Public Health, Computer Science, Statistics or any related field.
Minimum of 2 years' experience in information management or monitoring and evaluation role
Excellent command of the use of Microsoft office Suite (Word, Excel, Outlook, Power BI, etc)
Prior experience working with CPIMS is an added advantage
Experience in quantitative and qualitative methodologies, research, reporting, data quality assessments, data analysis and presentation is also an added advantage
Strong technical skills, including ability to process and analyse data using one or more statistical software packages (SPSS, STATA, R, etc)
Application Closing Date
6th July, 2023.
Method of Application
Interested and qualified candidates should:
Note
Only CVs and cover letters in English will be accepted.
Equality, diversity and inclusion is at the very heart of everything that Plan International stands for.
We want Plan International to reflect the diversity of the communities we work with, offering equal opportunities to everyone regardless of age, disability, gender reassignment, marriage and civil partnership, pregnancy and maternity, race, religion or belief, sex or sexual orientation.
Plan International is based on a culture of inclusivity and we strive to create a workplace environment that ensures every team, in every office, in every country, is rich in diverse people, thoughts, and ideas.
We foster an organisational culture that embraces our commitment to racial justice, gender equality, girls' rights and inclusion.
Plan International believes that in a world where children face so many threats of harm, it is our duty to ensure that we, as an organisation, do everything we can to keep children safe. This means that we have particular responsibilities to children that we come into contact with and we must not contribute in any way to harming or placing children at risk.
A range of pre-employment checks will be undertaken in conformity with Plan International's Safeguarding Children and Young People policy. Plan International also participates in the Inter Agency Misconduct Disclosure Scheme. In line with this scheme we will request information from applicants previous employers about any findings of sexual exploitation, sexual abuse and/or sexual harassment during employment, or incidents under investigation when the applicant left employment. By submitting an application, the job applicant confirms their understanding of these recruitment procedures.