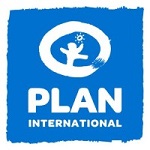 Plan International was founded over 75 years ago with a mission to promote and protect the rights of children. The organisation was set up by British journalist John Langdon-Davies and refugee worker Eric Muggeridge in 1937, with the original aim to provide food, accommodation and education to children whose lives had been disrupted by the Spanish Civil War. Langdon-Davies conceived the idea of a personal relationship between a child and a sponsor – a model that puts the child at the centre, and remains the core of what we do. Today, Plan International is a global organisation that is active in over 70 countries to advance children's rights and equality for girls. Who We Are We work with communities around the world to end the cycle of poverty for children. We work with communities around the world to end the cycle of poverty for children. Founded over 70 years ago, Plan is a nearly $800 million organization often ranked among the top 10 international development agencies by reputation, size and scope. We work side-by-side with communities in 50 developing countries to end the cycle of poverty for children, developing solutions to ensure long-term sustainability. Our level of community engagement, long-term outlook and constant focus on the needs and priorities of children is unique among international development organizations. Our solutions are designed up-front to be owned by communities for generations to come and range from clean water and health care programs, to education projects and child protection initiatives. Community by community, Plan works to promise futures that are worthy of all children's potential. Our Vision Our vision is of a world in which all children realize their full potential in societies that respect people's rights and dignity. Our Mission Plan strives to achieve lasting improvements in the quality of life of vulnerable children in developing countries by: Enabling children, their families and their communities to meet basic needs and to increase their ability to participate in and benefit from their societies; Fostering relationships to increase understanding and unity among peoples of different cultures and countries; and Promoting the rights and interests of the world's children.
Job Type: Contract
Qualification: BA/BSc/HND
Experience: 2 years
Location: Abuja
Job Field: Administration / Secretarial
Role Purpose
This role will support seamless communication between Plan international Nigeria and its visitors and ensure professional and smooth conduct. The role would also be responsible for managing assigned administrative tasks.
Dimensions of the Role
The Front Desk Support is responsible for supporting the Country office operations team with welcome services, custodian of petty cash funds, administrative support and general management of the reception area for the organization.
Accountabilities
Provide timely welcome services to visitors and guests
Handle all incoming and out going calls in a professional manner
Ensure the front office/ reception area is well maintained at all times
Receive visitors and direct them appropriately
Sending out RFQs/ RFPs to prequalified vendors
Provide support in raising PRs and payment processes
Liaise with courier services such as DHL to pick up parcels for dispatch
Support in planning meetings, workshops and booking of halls
Support with drafting letters for Visa processes
Receive mails and parcels and ensure that they are appropriately dispatched to relevant staff
Prepare and file documents for signature/ action, as necessary to ensure proper filing are in place
Custodian of petty cash funds
Interfacing with Plan international Nigeria and the public
Perform any other duties as may be assigned
EDUCATION, KNOWLEDGE AND EXPERIENCE
Required competencies
Good interpersonal skills and team player
Highly motivated and flexible
Customer service orientation
Capable of creating clear goals that are consistent with the organization's objectives
Adjust priorities as required; allocates appropriate amount of time and resources to assigned tasks
Ability To provide and receive virtual support for efficient administration
Ability to take and receive feedback
Essential
Minimum of 2-years work experience in front desk/ reception administration
University Degree in Business, Management or any related field.
Minimum of 2 years work experience in INGO
Desirable
People Skills: Ability to work independently and as a team player who demonstrates leadership
Communication Skills: Well developed written and oral communication skills.
Able to communicate clearly and sensitively with vendors as a representative of Plan international. This includes effective negotiation and representation skills.
Integrity: Works with trustworthiness and integrity and has a clear commitment to Plan international's core values and humanitarian principles.
Working knowledge of SAP ERP
Awareness and sensitivity of self and others: Demonstrates awareness and sensitivity to gender and diversity. Have experience and the ability to live and work in diverse cultural contexts in a culturally appropriate manner.
Able to be planned and organized even within a fluid working environment and has a capacity for initiative and decision making with competent analytical and problem-solving skills.
Ability to build and maintain strong working internal and external relationships, and represent Plan in a professional and competent manner.
Demonstrable understanding of, and commitment to, equal opportunities, gender and diversity.
Fluency in English written and spoken.
Method of Application