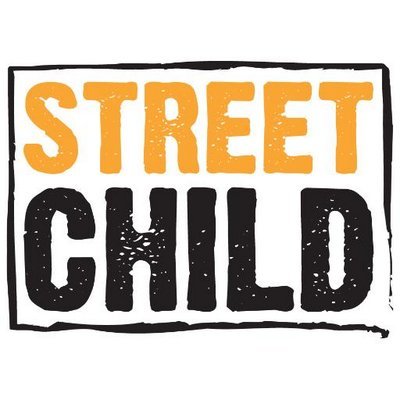 Street Child is a UK charity working to protect vulnerable children and improve access to education in some of the poorest communities in the world. We work in Sierra Leone, Liberia and Nepal and since November 2016, Street Child has been involved in the Humanitarian response in North East Nigeria.

Street Child works in the fields of education, child protection and livelihoods, working to deliver sustainable solutions and create maximum impact. Our work combines counselling, family mediation, business support, school building, teacher training and child protection. We were a key player in the Ebola crisis and led the global response for children orphaned by Ebola in Sierra Leone and Liberia. We deliver all our programmes through local partners and, since 2008, together we have built/renovated over 200 schools and are now helping to educate over 40,000 young people.
We are recruiting to fill the position below:

Job Title: Finance Officer

Location: Maiduguri, Borno
Employment Type: Full-time
About the Role
Street Child is looking for a dedicated finance officer for our office in Maiduguri with travels to Adamawa and Yobe States as may be required.
Street Child is also planning to increase access to educational infrastructure for children in the BAY States of Nigeria.
Key Responsibilities
To support the Finance Manager in the continued development and implementation of Street Child overriding financial management and reporting framework and financial policies.
Responsible for the day-to-day general financial and administration of the organisation, assisting the Finance Manager and supporting the team.
Specific Responsibility
Financial Reporting and Grants Management:
Review payments, purchase authorizations and other financial transactions to ensure compliance with Organisation's policies, Generally Accepted Accounting Principles (GAAP) and donor's rules/requirements.
Maintain a system to monitor and forecast cash requirements to meet administrative and project expenditures.
Establishes monthly cash requirements for the office and requests timely replenishments from Head office.
Under the supervision of the Finance Manager, prepare monthly financial reports and activity-based budget versus expense project reports.
Responsible for managing implementing partners on some projects.
Support the Finance manager with the preparation of donor's report and Street Child annual financial reports.
Administrative Tasks:
To provide general financial support as required for the office management and for the projects.
To prepare correspondence regarding taxation, social and health insurance, NHF, for review and prompt remittances.
Supports in preparation of monthly Bank Reconciliation
To maintain a strong financial filling system and manage filing the financial documents in both hard and electronic form.
Briefs new staff members or staff assigned to the Field on finance matters.
In close coordination with Finance manager coordinate replies to finance related audit comments
Audit and Partnership:
Ensure Implementing Partners submit timely and accurate financial reports.
Provide coaching and mentorship to partners' Finance Staff in liaison with the Learning & Partnership Manager and the Finance Manager
Obtain,analyse, and evaluate accounting documentation, previous reports, data, flowcharts, etc.
Prepare reports that reflect audit's results and document process.
Qualifications and Experience
University Degree in Finance and Accounting or other relevant disciplines.
At least 2 years experience in a Finance and Administration role with similar responsibilities.
Experience working with an international NGO will be an advantage.
Fluency in English and Hausa.
Strong computer skills and experience working with accounting software.
Experience liaising with a range of stakeholders regarding financial issues.
Excellent interpersonal skills and ability to work in a team.
Ability to work independently, prioritize tasks and to take initiative.
Strong attention to detail and problem-solving skills.
Strong work ethic and commitment to financial accountability and transparency.
Application Closing Date
9th September, 2023.
How to Apply
Interested and qualified candidates should send their Cover Letter and a CV in English to: hr.nigeria@street-child.org using the Job Title as the subject of the mail.
Note
Street Child welcomes applications from all suitably qualified persons regardless of their race, sex, disability, religion/belief, sexual orientation, or age.
We also strongly encourage female candidates and candidates whose state of origin is Borno to apply.