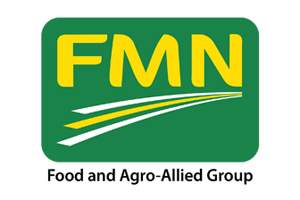 Flour Mills of Nigeria Plc has been a part of the lives of Nigerians at home and abroad. Our global vision is to be a leading foods company in Africa providing high quality and affordable products in the most convenient ways to consumers through world class brands like Golden Penny Flour, Golden Penny Semovita, Goldenvita, Golden Pasta and Golden Noodles. The Company's flagship brand, Golden Penny, remains one of the best known and the preferred brands amongst bakers, confectioneries and consumers in Nigeria.
We are recruiting to fill the position below:
Job Title: Field Operations Officer – Premium Cassava Product Limited
Location: Nigeria
Job type: Full-time
Purpose of the Job
To support the entire process that ensures raw materials availability in accordance with Production strategy in line with Business units goals and objectives.
The Job
Oversee and coordinate supply from different farms (including company owned) and liaise with plant operations for daily cassava request.
Manage the whole process that assures raw material availability in compliance with the production strategy in line with the aims and objectives of the business units.
Plan, prepare and share weekly delivery plans of raw materials and liaise with different suppliers/aggregators to ensure fresh and quality raw material supply.
Conduct market research and disseminate weekly market intelligence on price, volume, and competitor activity, as well as providing suitable suggestions for improvement.
Schedule and facilitate training sessions and workshops for new and existing raw material suppliers and provide guidance and mentoring to other field staff.
Demonstrate a thorough understanding of the cassava value chain and establish supply chain solutions for increased efficiency, profit, and cost reduction.
Ensure that the assigned work process conforms with the Food Safety Management System criteria by understanding the food safety risks, opportunities, and consequences.
Establish long-term relationships with customers/suppliers to ensure a consistent supply of essential raw materials.
Qualification and Experience
First Degree in any related field.
2 years experience in a similar role.
Experience in Food, Cassava processing or FMCG Industry.
The Person must:
Have excellent verbal and written communication skills.
Possess great leadership and critical thinking skills.
Have the ability to work collaboratively with the team to achieve shared goals and optimize results.
Have good organizational and time management skills.
Have the ability to manage and execute multiple concurrent tasks with minimal supervision.
Application Closing Date
Not Specified.
How to Apply
Interested and qualified candidates should:
Click here to apply online