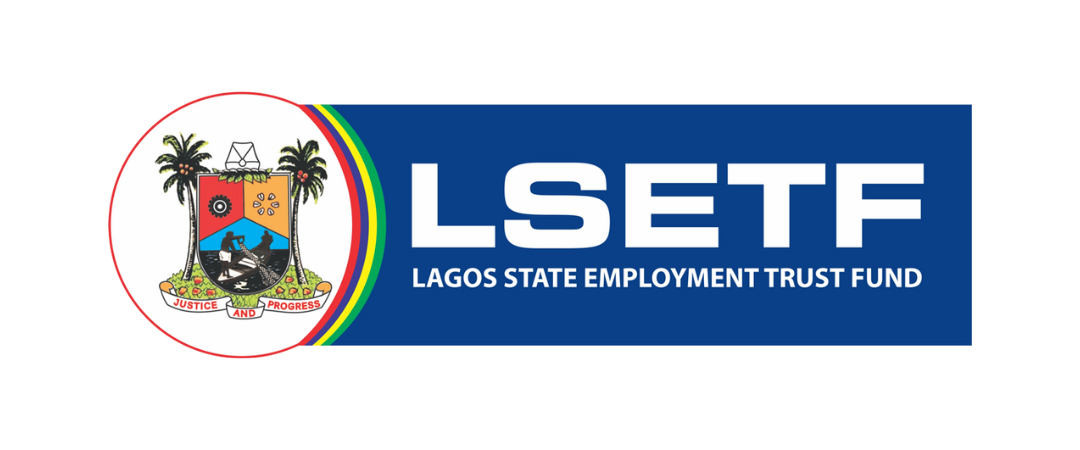 The Lagos State Employment Trust Fund ("LSETF" or "the Fund"), was established by The Lagos State Employment Trust Fund Law 2016 to provide financial support to residents of Lagos State, for job, wealth creation and to tackle unemployment. LSETF serves as an instrument to inspire the creative and innovative energies of all Lagos residents and reduce unemployment across the State. The Fund has the mandate to directly invest N25Billion in helping Lagos residents grow and scale their Micro Small and Medium Enterprises ("MSMEs") or acquire skills to get better jobs
We are recruiting to fill the position below:
Job Title: Director, Strategy, Funding & Stakeholder Management
Location: Lagos
Job Type: Full Time
Role Overview
To develop and drive the implementation of the short – long-term strategic plan and prioritize key strategic initiatives to achieve LSETF's mandate and ensure its sustainability. In addition, this role is responsible for the development and implementation of the Fund's fundraising, communication, and stakeholder management strategy in meeting its respective strategic objectives.
To oversee the product development function of LSETF utilizing verifiable data and research; monitor and evaluate the impact of the programmes/products developed.
Responsibilities
Strategy:
Develop and implement strategy realization planning, including recommending execution steps that will ensure seamless strategy execution via appropriate frameworks, relevant policies formulation, etc.
Lead cross-functional efforts across Fundraising, Innovation, Finance, Programme & Coordination, etc., to drive opportunities for LSETF; Turn strategic opportunities to achieve strategic objectives.
Collaborate with senior leaders and their teams across the organization to set priorities, goals, and implement the strategic initiatives, prioritizing resources required in collaboration with Finance.
Manage and track the overall portfolio allocation to ensure compliance with the Fund's strategic direction.
Champion the development & implementation of the balanced scorecard within the organization to ensure performance against defined targets.
Oversee periodic performance reporting with the agreed indices.
Fundraising:
Identify relevant funding sources and partners, develop, and execute an appropriate engagement framework to ensure the overall sustainability of the organization's funding.
Develop fundraising strategies, formulate solicitation procedures, and oversee all fundraising activities.
Manage relationships with prospective donors & partners, acting as the liaison and lead proposal/grant writing.
Oversee long-term budgetary planning and cost management in alignment with the Fund's strategic plan.
Manage cash flow and forecasting by developing a reliable cash flow projection process and reporting mechanism that includes the minimum cash threshold to meet operating needs.
Ensure that the Finance department prepares and sends the periodic reports to donors and partners as required, which comply with relevant accounting standards, local, and donor-specific financial guidelines.
Stakeholder Management:
Develop and implement LSETF communications to build and maintain a positive corporate brand and a high level of top-of-mind awareness and manage the communication budget.
Oversees various mediums of corporate communications and branding in various online and print platforms.
Oversees the management of the corporate website, including ease of navigation and clarity of information; ensures that all content is current and relevant.
Performs other related duties as assigned.
Product Development:
Oversee and implement product development policies, objectives, and initiatives in line with LSETF's mandate.
Direct research for new products, product enhancements, and product redesign, including the evaluation of the potential and practicality of products in development.
Coordinate the process of conducting periodic, comparator, shareholder, and target beneficiaries' analyses so as to identify opportunities for improvement.
Qualifications & Experience
First Degree or Higher National Diploma certificate (minimum of lower credit) from a recognized higher institution.
Postgraduate degree is an added advantage.
Relevant Professional Qualifications such as Project Management.
Minimum of 12 years of cognate experience in related functions; Development Financing, etc.
Key Competences:
Knowledge, Skills, and Abilities required for the role:
Knowledge of development financing, the social impact industry.
Programme/Project Management Skills.
Corporate Communication & Stakeholder/Community Engagement Abilities.
Leadership Skills.
Relationship Management Skills.
Organization and Planning.
Business Acumen.
Communication Skills.
Business Writing; Presentation and Report Writing.
Analytical and Problem-Solving Skills.
Networking Abilities.
Application Closing Date
8th September, 2023.
How to Apply
Interested and qualified candidates should send their CV to: careers@lsetf.ng using the Job Title as the subject of the email.
Note: Only shortlisted candidates will be contacted