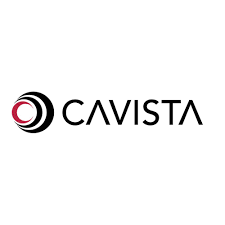 Cavista is a global technology company creating cloud-based software solutions for clients. With operations around the world, we globalize, standardize and localize our processes, while at the same time remaining sensitive to specific needs in different regions. Our mission is to empower organizations with the world's best technology solutions.
We are recruiting to fill the position below:
Job Title: Digital Marketing Specialist
Location: Ekiti
Job Type: Full-time
Job Summary
We are looking out to hire a creative and proactive Social Media Strategist that will be responsible for growing our online presence across different social media channels.
The ideal person for this role should be able to express the company's vision clearly and creatively on all social media channels and be responsible for maintaining brand consistency by creating and implementing social media strategies that are in line with branded content.
Job Description
Design and execute social media strategies to achieve marketing targets.
Managing, creating and publishing original, high-quality, and SEO-driven content on social platforms.
Discuss and develop strategies for content optimization and improved web traffic.
Collaborate and communicate with writers and designers to ensure content is appealing and informative for the reader.
Administering all company social media accounts to ensure up-to-date content.
Define KPIs for significant social media presence.
Monitor SEO and user engagement and suggest content optimization.
Stay up to date with new digital technologies and social media best practices.
Communicate with industry professionals via social media to create a strong network.
Prepare and monitor reports on SEO, web traffic, ROI, and user engagement.
Use analytics tools to gauge the success of posts and campaigns.
Qualifications
Bachelor's or Master's Degree in Communications, Marketing, Journalism, or a related field.
Minimum of 8 years of proven work experience as a Social Media Strategist or similar role in the Technology and Hospitality industry.
Hands-on experience using social media for brand awareness.
Practical knowledge of SEO and web traffic metrics
An ability to identify target audience preferences and build content to meet them.
Strong analytical skills.
Excellent social and organizational skills.
Basic experience or familiarity with web designing tools.
Additional Information
Competitive Compensation.
5-day workweek.
Flextime.
Competitive Health Insurance (Employee + Spouse + 4 children).
Growth and Development.
Application Closing Date
Not Specified.
Method of Application
Interested and qualified candidates should:
Click here to apply online