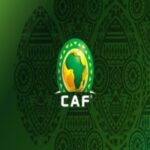 The Confederation of African Football (CAF) was founded in 1957 by four nations: Egypt, Sudan, Ethiopia and South Africa. As the administrative body of the region, CAF manages competitions, offers technical and administrative training courses while actively fostering the promotion and practice of football. The Confederation organizes championships such as the Africa Cup of Nations (CAN or AFCON), the most popular competition. It maintains very close links with FIFA in coordinating tournaments for different events such as the World Cup, Youth and Women competitions and the Olympic Games Football Tournaments.
The Western Zone B is recruiting to fill the position below:
Job Title: Development Manager (WAFU B)
Location: Africa
Contract Duration: Unlimited
Key Responsibilities
Ensure the elaboration, implementation and supervision of development programs;
Develop an annual technical development plan focused on the strategic plan and values of the Zonal Union;
Submit progress reports on development programs, resources and key measures
Act as a contact person for development and technical directors of other football bodies;
Produce detailed reports on technical activities;
Organize, prepare and deliver training sessions to Member Associations on development;
Define a long-term strategic plan;
Implement and pilot the development plan(s);
Encourage the development and promote the practice of football for all (boys and girls);
Support the planning process with specialized skills (statutes, finance, marketing, communication, legal);
Perform any other task necessary to achieve the strategic and administrative objectives of the Zonal Union;
To protect the property and assets of the Zonal Union at all times.
Profile
Education:
Master of Business Administration or equivalent;
Complementary studies in the field of sport and/or football (e.g. FIFA Masters, etc.);
Professional experience:
At least 10 years of experience in a similar field;
At least 05 years of experience as a manager/director;
Business know-how and IT skills:
Football expert;
Proper use of MS products (Word, Excel, PPT, Visio).
Core competencies:
Teamwork: Cooperates well with colleagues; offers assistance and support to others to achieve common goals; takes initiative to develop team spirit; remains available and helpful even in times of tension and stress.
Client Orientation: Always shows respect for clients (colleagues, superiors, national associations, clubs, etc.); agrees with clients on their expectations and deliverables; meets client expectations; obtains positive feedback from clients; enjoys full trust from clients; anticipates their desires.
Professionalism: Trustworthy and committed to quality standards and timelines; adheres to established budget framework; demonstrates good planning and anticipation; focuses on effective implementation; follows up after completion of activities; takes responsibility for own actions; sets an example for others.
Leadership: Respected by staff; undisputed leader of the unit; sets ambitious goals and guides staff towards them; motivator; well accepted by peers and management; tailors goals to client needs; challenges himself and the unit; personal skills to manage difficulties.
Competencies and Characteristics:
Team leader and builder
Able to think strategically and conceptually;
Service-oriented and able to understand the needs of the organization
Committed to quality and results
Good communicator and able to explain the point of view of the department;
Resistant to stress; Competent in networking and relational matters, allowing regular contact with CAF management and staff.
Language skills:
Other requirements:
Experience in football is an asset.
Advantages
An interesting and varied job in an exciting and innovative international organization;
Attractive employment conditions;
The opportunity to be part of a highly committed international team.
Application Closing Date
30th June, 2023.
Method of Application
Interested and qualified candidates should send their Applications (Motivation Letter, CV, Diplomas, and Reference Letters) in French and/or English to: balima.boureima@cafonline.com using the Job Title as the subject of the email.
Note: Only direct applications who meet all the required criteria will receive consideration.