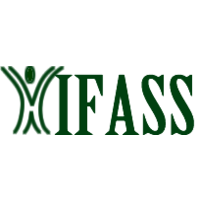 Health Initiatives for Safety and Stability in Africa (HIFASS) is a non-profit organization registered in 2007 in Nigeria with a core objective of expanding quality health care and treatment in Africa. Our vision is enhancing healthier and safer communities, while our mission is to collaborate with partners to promote comprehensive and sustainable interventions for public health, support military medicine and health diplomacy for peace, stability and development of communities. Over the years HIFASS has provided manpower and associated support to HJF Medical Research International, Ltd Gte in support of Research Protocols and Nigerian Military HIV program across 33 Military Formations.
We are recruiting to fill the position below:
Job Title: Data Manager
Location: Abuja (FCT)
Work Hours: Full-time 40 hours/week
Background
The Mpox Sero-prevalence protocol (EID 042) is a community-based cross-sectional study that will be implemented in rural and semi-urban communities in Abuja Municipal Area Council (AMAC), Federal Capital Territory (FCT) and Ikorodu Local Government Area (L.G.A) in Lagos State.
The overarching goal of this study is to determine the seroprevalence and risk factors of Mpox infection among adult human populations in the two locations in Nigeria.
Basic Function
The Data Entry Manager will coordinate all aspects of data management tracking and responding to queries generated from data generation, collection, and entry.
Essential Job Functions, Duties, and Responsibilities
Provide direct support in the collection and management of all study-related data.
Participates in entry and ensures all study-related data are entered onto the provided study data platforms
Verify data entered into the data platform to ascertain accuracy and consistency.
Collaborates with the WRP-N Quality Management Team (QMT) for s/he duties and responsibilities
As assigned or directed, perform other related duties incidental to the work described herein.
Job Specification
A Degree in one of the following is required: Public Health, Statistics, Biochemistry, Microbiology, Mathematics, Computer Science, and any other science-related discipline.
Prior Work Experience: Minimum of (3) years of experience in data management, preferably clinical research data.
Knowledge and Skills:
Proven high-level computer skills, including the ability to use Microsoft Office packages (Excel, Word, and PowerPoint).
Ability to analyze data using spreadsheets and statistical analysis tools.
Ability to work with little supervision.
Demonstrate knowledge and skills in protecting the privacy and confidentiality of data.
Salary Range
N200,000 – N230,000 monthly (Gross)
Application Closing Date
14th June, 2023.
How to Apply
Interested and qualified candidates should send their Cover letter and CV to "The Human Resources Manager (HIFASS)" via: careers@hifass-hfi.org using the Job Title as the subject of the mail.
Note
Please read instructions carefully:
You must attach additional Certificates that support or address the requirements listed for the position in one PDF format, Resume and CV together in one Word format.
Only shortlisted candidates will be contacted for an interview.
Candidates must be resident or ready to relocate to Abuja.