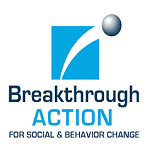 Breakthrough ACTION is the United States Agency for International Development (USAID)'s flagship social and behaviour change (SBC) project led by the Johns Hopkins Centre for Communication Programs (JHUCCP). The project goal is to increase the practice of priority health behaviours in the areas of malaria; maternal, newborn, and child health, including nutrition (MNCH+N); Family Planning (FP)/Reproductive Health (RH); and Tuberculosis (TB) in close collaboration with the relevant USAID Implementing Partners (IPs). The project also works with the Federal and State Ministry of Health programs, departments, and agencies at the national and sub-national levels to improve their SBC capacity and coordination.
We are recruiting to fill the position below:

Job Title: Consultant – School SBC Guide Editor
Location: Abuja (FCT)
Purpose of Assignment
The purpose of this assignment is to provide technical support to the project by reviewing the developed school SBC guide and adapting it to a child-friendly, realistic, and useful school SBC guide for use by teachers in school health clubs in schools across Nigeria.
Deliverables
To ensure the production of a quality school appropriate SBC guide, BA-N requires an experienced editor. He or she will have the following specific tasks:
Review the developed school SBC guide with the aim of creating age-appropriate activities for each module.
Ensure that the school SBC guide is child-friendly in the language and easy to use by the teachers.
Present a final ready to print guide following a reached consensus.
Suggested Approach:
Preparatory meeting with BA-N to ensure a shared understanding of all requirements and expected outputs.
Virtual meetings for review of the guide as presented by the Consultant to BA-N
Cleaning and finalisation of the reviewed school SBC guide
Report writing
Requirements
The required experience and qualifications include:
Hold a Degree in any of the Health Sciences or Health Education, etc.
Availability for the duration of the activity.
Previous experience in editing document.
Provide evidence of previous experience in supporting processes of building individual and team capabilities, institutional and systems strengthening
Knowledge and experience of public health diseases – malaria, tuberculosis, COVID-19
Demonstrable experience working with children and/or teens.
Excellent analytical report writing skills.
Be computer literate, own a laptop with compatibility features (at least MS Word 2007, USB, anti-virus, etc.) and associated tools of trade.
Be able to work in a resource scarce environment.
Application Closing Date
6th July, 2023.
Method of Application
Interested and qualified candidates should send their Cover Letters and CV (PDF) to: hiring@ba-nigeria.org using "Consultant – School SBC Guide Editor" as the subject of the mail.
Note: Qualified female applicants are strongly encouraged to apply.