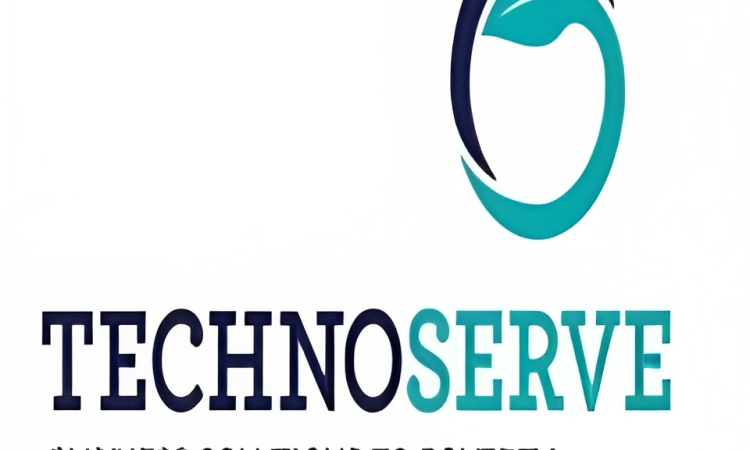 TechnoServe works with enterprising people in the developing world to build competitive farms, businesses, and industries. We are a non-profit organization that develops business solutions to poverty by linking people to information, capital, and markets. Our work is rooted in the idea that given the opportunity, hardworking men and women in even the poorest places can generate income, jobs, and wealth for their families and communities. With more than four decades of proven results, we believe in the power of private enterprise to transform lives.
We are recruiting to fill the position below:
Job Title: Communications Specialist, Inspiring Good Nutrition Initiatives Through Enterprise (IGNITE)
Requisition Number: COMMU003591
Location: Lagos, Nigeria
Employment Type: Full-time
Job Category: Marketing & Communications
Supervisor: Deputy Program Director (IGNITE)
Job Summary
Under the overall guidance of the Deputy Program Director (IGNITE), the Communications Specialist will support in developing and implementing a branding, marketing and communications strategy for IGNITE.
S/He will support communications activities on the project, including press releases, communication between bilaterally funded projects, etc.
The Communications Specialist will effectively engage with media, partners, staff members, and other stakeholders; will have excellent written and oral communication skills; and be able to set priorities, efficiently manage time and multiple complex tasks, and work independently.
Program / Practice / Department Overview
The Inspiring Good Nutrition Initiatives Through Enterprise (IGNITE) will build on the foundations of the Technical Assistance Accelerator Prelude (TAAP) program to achieve increased motivation and fortification capability of millers leading to increased proportion of fortified staple foods and conversion of a critical mass of millers to improved FF practices across at least eight countries.
IGNITE will facilitate the activation and expansion of a catalytic collective impact initiative – the Millers 4 Nutrition (M4N) coalition – to globally coordinate and locally implement an ultimately sustainable mode for delivery of technical assistance (TA) and other services to millers.
These TA services, and associated engagement platforms, will establish business cases and motivate and develop capabilities of food processors to improve their performance in the fortification of selected staple foods and condiments, and thereby to achieve large-scale and relevant (contributing to the diets of large proportions of populations in countries where staple FF has been identified as part of national nutrition strategies) coverage on a sustained basis.
The IGNITE program will be implemented in eight priority countries namely Bangladesh, Ethiopia, India, Indonesia, Kenya, Nigeria, Pakistan and Tanzania.
Primary Functions & Responsibilities
Support in the execution of IGNITE's communications strategy
Support with the development and editing of marketing documents such as event concept notes, invitations, program 1-pagers, and presentations as needed.
Support the development of various communications templates for engaging with internal and external stakeholders.
Support the program team in producing reports informed by insights, data, and analysis generated from the above-mentioned range of advocacy and engagement initiatives.
Contribute to the content that will be housed on the program's central knowledge hub
Support with copy editing and graphics design for use in program update presentations and web development platforms
Assist the IGNITE team with capturing and disseminating stories demonstrating program impact through increased accountability, cross-sectoral collaboration, fostered trust with industry partners and sustainability. (Focusing on key stakeholders such as food processors, input suppliers, development partners, and the public sector).
Support the Strategic Communication Manager in maintaining a communications calendar with key events, dates, and deadlines throughout the duration of the engagement.
Support in overseeing all knowledge hub-related sub-agreements and coordinate partner and consultant efforts in digital platform implementation (web developers).
Review external communications to ensure they are consistent with project messaging, communications guidelines, and donor co-branding rules.
Basic Qualifications
Bachelor's Degree in Business Communication, Mass Communications, English, Marketing, Journalism or other related field with 3 years relevant experience relevant experience in knowledge management, communication methods and approaches in an international development context.
Alternatively, a Master's Degree in the fields already mentioned including Corporate Communications, Marketing, Nutrition, or other related Social Science field with 1-year relevant experience in knowledge management, communication methods and approaches in an international development context.
Preferred Qualifications:
Additional Qualifications That Would Make a Candidate More Desirable:
Proficiency with Canva or Adobe Creative Suite (InDesign, Photoshop, Illustrator, Acrobat, and Premiere). Graphic design experience is a plus.
Experience with marketing tools such as Constant Contact, MailChimp, and Salesforce.
Advanced proficiency with relevant software packages, including Microsoft Excel.
Exceptional written, oral, interpersonal, and presentation skills. Demonstrated ability to capture, synthesize, and present programming and organizational successes and lessons learned.
Experience in a specific region/country or . Experience working on programs implemented in Nigeria and/or other African geographies
Sectoral experience – Previous work in development, food processing, nutrition is an advantage
Required Languages:
Strong proficiency in English.
Travel:
Local travel may be required as required by the country program team, but not expected to surpass 30%
Knowledge, Skills and Abilities:
Good understanding of working remotely.
Strong analytical, program management, and analytical skills
Demonstrated ability to convey messages through clear and concise methods.
Application Closing Date
7th July, 2023.
Method of Application
Interested and qualified candidates should:
Note
We encourage all qualified individuals who share TechnoServe's vision of improving the lives of others through proven business solutions to apply.
With our commitment to diversity, we are proud to be an equal opportunity employer and affirmative action employer and do not discriminate on the basis of gender, race, color, ethnicity, religion, sexual orientation, gender identity, age, HIV/AIDS status, protected veteran status, disability and all other protected classes.
We are also proud of our commitment to protecting staff, partners, and beneficiaries from abuse and exploitation and thoroughly vet all final candidates through rigorous background and reference checks.