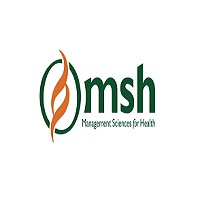 The Management Sciences for Health (MSH), a global health nonprofit organization, uses proven approaches developed over 40 years to help leaders, health managers, and communities in developing nations build stronger health systems for greater health impact. We work to save lives by closing the gap between knowledge and action in public health.
We are recruiting to fill the position below:
Job Title: Carpenter
Job ID.: R2951
Location: Nasarawa
Employment Type: Part-time
Job Description
Orders required materials as needed.
Creates materials that fit the MSH expectations.
Repair and maintenance of floorboards, skirting boards, window frames, doors, door linings, staircases,
fitted furniture, cabinetry, shelving, and more.
Incorporates fixtures like door handles and locks, cabinet handles, stairway railing, and other fixtures into design and implementation.
Crafts furniture with fine detail work and/or utmost sturdiness and quality.
Utilizes skills in other related trades such as plumbing, roofing, bricklaying, painting, tiling, plastering, etc.
Participates in first fixing as well as second fixing work.
Repair and refurbish existing MSH furniture.
Replaces damaged wood in hardwood floors and outdoor decks.
Uses power tools and other tools to cut and shape wood, metal, and other materials.
Qualifications
Candidates should possess relevant qualifications with at least 5 years working experience as a Carpenter
Application Closing Date
Not Specified.
How to Apply
Interested and qualified candidates should:
Click here to apply online
Note
MSH is an equal opportunity employer and will not discriminate against any employee or applicant for employment on the basis of race, color, sex, sexual orientation, gender or gender identity, religion, creed, citizenship, national origin, age, veteran status, or disability unrelated to job requirements.
MSH will take affirmative action to ensure that qualified applicants are employed and that employees are treated without regard to their race, age, color, religion, sex, sexual orientation, gender identity, national origin, veteran and disability status.