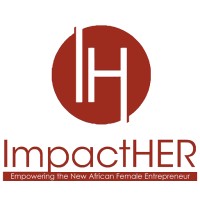 ImpactHER is an impact driven nonprofit organization that seeks to empower African female entrepreneurs by bridging the gender business financing gap so as to help African female entrepreneurs realize their full economic potential.
Job Type: Full Time
Qualification: BA/BSc/HND
Location: Lagos
Job Field: NGO/Non-Profit , Sales / Marketing / Retail / Business Development
Responsibilities:
Collaborate with the Programs team to identify and pursue funding opportunities, including grants, partnerships, and sponsorships.
Conduct comprehensive research and analysis to identify potential funding opportunities from diverse sources, including government agencies, foundations, and corporate donors.
Collaborate closely with the Programs team to develop and implement a strategic approach for securing grants and funding, partnership, and sponsorship.
Prepare high-quality, compelling, and persuasive grant proposals, grant applications, and concept notes that effectively communicate the organization's mission, programs, and impact.
Ensure timely submission of grant proposals and applications, adhering to the requirements and guidelines of each funding opportunity.
Coordinate and collaborate with internal stakeholders, including program managers and subject matter experts, to gather necessary information and data for grant proposals, ensuring accuracy and coherence.
Develop and maintain strong relationships with existing and potential donors, communicating regularly to provide updates on the organization's activities and impact.
Monitor and track grant opportunities, maintaining a comprehensive database of potential funders, deadlines, and requirements.
Stay up-to-date with current trends, best practices, and policies in grant writing and business development within the nonprofit sector.
Assist in the preparation of progress reports, financial reports, and other documentation required by funders to ensure compliance and accountability.
Ensure accuracy, coherence, and compliance with the organization's guidelines and funder's requirements in all written materials.
Qualifications:
Bachelor's degree in a relevant field (e.g., Business Administration, Communications, International Development) or equivalent practical experience.
Proven experience in grant writing, business development, or technical writing, preferably within the non-profit sector.
Strong research and analytical skills, with the ability to gather and synthesize information from various sources.
Excellent written and verbal communication skills, including the ability to articulate complex concepts in a clear and concise manner.
Proficiency in MS Office Suite and experience with grant writing software or platforms is desirable.
Ability to thrive in a collaborative team environment, manage multiple deadlines, and adapt to changing priorities.
Method of Application
Interested and qualified candidates should send their Resumes to: hrintern.impacther@gmail.com using the Job Title as the subject of the email.