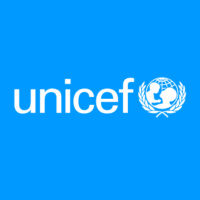 The BBC is an international multimedia broadcaster on radio, TV, online and social networks with a weekly global audience of 320 million. As part of an historic multi-million pound expansion of BBC Africa, the BBC World Service is introducing a wide range of new and exciting language and regional content to serve African and global audiences.
BBC Media Action is the BBC's international charity. We support the independent media essential to democracy and development; and support people facing insecurity, inequality and poverty with practical information and platforms for dialogue – to protect health, bridge divides, challenge prejudice and build resilience. With our partners we reach millions through creative communication and trusted media, helping people have their say, understand their rights, responsibilities and each other, and take action to transform their own lives.
We are recruiting to fill the position below:
Job Title: Budget Specialist (Polio)
Job No: 563540
Location: Abuja
Contract Type: Temporary Appointment
Categories: Health
Level: P-3
How can you Make a Difference?
The Health Section, which is responsible for the UNICEF polio response in Nigeria, manages about 90 grants each year with an allocated budget of about 130 million USD by June 2023.
These grants have varying requirements and conditions. Under the direct supervision of the Chief of Health, the Budget Specialist will be responsible for tracking, analyzing, and reporting income and expenditures for humanitarian health responses including cholera and polio, integrated immunization, and other programmes, including donor contributions.
He/she will be accountable for analyzing the needs, preparation, management, and monitoring of contributions, involving all sources of funds across health outputs contributing to the overall management of funds in the health section, with a focus on L3-activated crisis (namely polio response and cholera).
He/she will be responsible for implementing systems and procedures related to improved funds monitoring and utilization in the section and support the planning and allocation of budgets across different outputs and sections, including SBC (Social Behaviour Change).
She /he will provide quality assurance of budget development, utilization, and reporting and monitor the pipeline and funds analysis for resource mobilization for Health and Polio in an integrated manner.
Summary of key functions/accountabilities:
Under the direct supervision of the immunization manager, the Budget Specialist will perform the following tasks:
Supports the formulation of strategies and concepts
Support Polio Budget analysis, and other outputs, focusing on achieving results
Contribution management (Polio Surge and OBR budget planning, Budget allocation, monitoring)
Management of financial dashboard reports and Polio staffing quarterly dashboard
Management of financial reports related to resource mobilization and donor reporting
VISION support to fund management
Cost distribution and payroll
Requirements
To qualify as an advocate for every child you will have:
An Advanced University Degree in Social Sciences, Statistics, Engineering, Business Administration, Finance/Accounts Management, or a related area of study is required.
A minimum of five years of professional experience in one or more of the following areas is required: programme finance and budget management, operations, monitoring and reporting, public affairs, programme management, resource mobilization, external relations, or other relevant area is required
Experience in managing donors and partnerships and multi-year grants is required, and experience working with UN agencies is an asset.
Fluency in English is required.
Application Closing Date
16th July, 2023 – W. Central Africa Standard Time.
Method of Application
Interested and qualified candidates should:
Click here to apply online