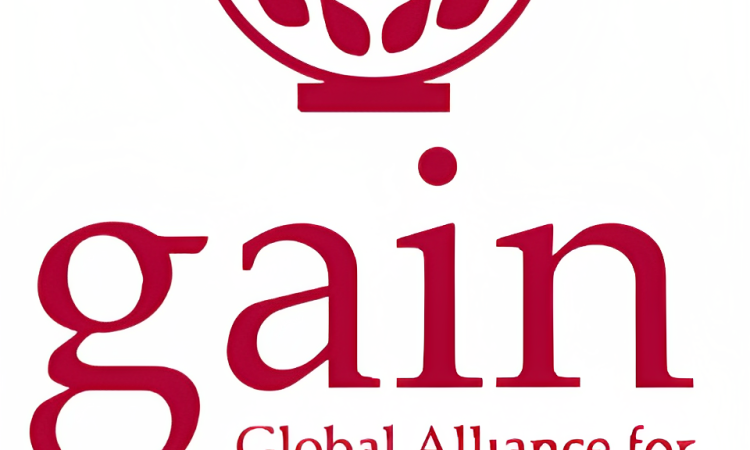 The Global Alliance for Improved Nutrition (GAIN) is a Swiss-based foundation launched at the UN in 2002 to tackle the human suffering caused by malnutrition. Working with both governments and businesses, we aim to transform food systems so that they deliver more nutritious food for all people. In particular, we aim to make healthier food choices more desirable, more available, and more affordable. GAIN's mission is to advance nutrition outcomes by improving consumption of nutritious and safe food for all people, especially the most vulnerable to malnutrition.
We are recruiting to fill the position of:
Job Title: Associate, Scaling Up Nutrition Business Network (SBN)
Location: Abuja
Duration: 24 Months
Contract Type: Fixed Term
Tasks and Responsibilities
Directly responsible for managing SBN's member's database, and stakeholder database, and ensuring the SBN Online Monitoring system is kept updated.
Lead on SBN Annual Members assessments, data gathering, and analytics with support from KL and PMI.
Support the recruitment and management of project consultants and track the delivery of contractual outputs in a timely manner.
Contribute to the implementation of the SBN initiative by fostering strong collaboration among SBN members, strategic partners/organizations, and other businesses.
Support the implementation of SBN partnership work plans by tracking processes and timely closure of all identified and prioritized gaps.
Responsible for tracking and providing updates on SBN's work plans using innovative mediums that help the team keep abreast of project deliverables.
Identify appropriate SMEs to work with in the implementation of the Business Support components of the Strengthening Nutrition in Priority Staples (SNIPS) project, the Enhancing Access to Safe and Nutritious Diets (ENSAND) project, and any other project focusing on engaging the private sector in GAIN Nigeria. Ensure identified businesses make a commitment to improve nutrition in Nigeria and are added to the database for possible B2B partnerships.
Responsible for the timely and diligent tracking of key project indicators that will contribute to the project reporting.
Visit the field as needed to ensure businesses' commitments are on track.
Manage day-to-day relationships, effective communication, and provision of timely project information with over 300 SBN member businesses. This includes planning meetings, attendance at meetings, and responding to emails and WhatsApp interactions while working closely with the SBN Coordinator.
Keep track of the implementation of risk mitigation plans as required.
Perform any other relevant tasks assigned by the National Coordinator, SBN Nigeria.
Key Organizational Relationships:
Project Coordinator, SBN Nigeria
Deputy Country Director / Head of Programs
Global SBN Coordinator and Global SBN teams
GAIN Nigeria country team and GAIN HQ
Finance, HR, KL, IT, and Legal colleagues in GAIN HQ
Government, project partners, and other key external stakeholders
Education
A University-level Degree in a relevant field such as Statistics, Nutrition, Public Health, or Business Management, with progressive experiences in a similar role.
A Master's Degree in the above field of studies with at least four years of experience will be an added advantage.
Other Requirements:
Experience in stimulating, managing, or influencing private sector stakeholders.
Fluent written and verbal English.
Must be willing and able to travel in challenging environments.
Competencies:
Proven knowledge of the food system and diverse value chains in Nigeria.
Proven knowledge of private sector engagement in Nigeria.
Experience and skill in project management.
Experience in stakeholder management.
Experience with data gathering, tracking, and analysis.
Negotiation skills with the ability to support the management of contractors and vendors to deliver high-quality results.
Highly organized and detail-oriented.
Strong communication skills in a multicultural, multilingual environment.
Proven ability to generate and deliver reports that provide useful insight into project details.
Flexible, goal-oriented, and willingness to travel in challenging environments.
Strong communication and advocacy skills.
Able to demonstrate good judgment, problem-solving, and creativity.
Computer literacy with good Excel, MS Word, Outlook, and PowerPoint skills.
Experience:
Demonstrable and robust program management experience with a focus on nutrition, food systems, public health, agro-enterprise interventions with an international development agency in Nigeria.
Extensive program implementation, monitoring, and reporting responsibilities among multiple stakeholders, including government agencies.
Experience working with government institutions, especially at the federal, state, and LGA level.
Experience working with organized private sector, civil society organizations, private and public organizations such as Chambers of Commerce, NASSI, market associations, etc.
Database management skills and ability to use Excel or any other statistical package.
Strong project management experience.
Experience in the organization of business competitions.
Experience working with SMEs in Nigeria.
Organization assessment and business capacity building/training experience is required.
Partner's management experience is required.
Ability to work effectively both independently (with minimal supervision) and as a member of a team.
Salary
NGN7,388,496 – NGN8,437,104 gross per annum, depending on experience.
What GAIN Offers:
Flexible working hours.
Friendly working environment.
Professional development opportunities.
Application Closing Date
10th July, 2023.
How to Apply
Interested and qualified candidates should: