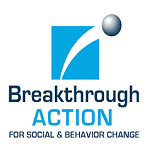 Breakthrough ACTION ignites collective action and encourages people to adopt healthier behaviors-from using modern contraceptive methods and sleeping under bed nets to being tested for HIV-by forging, testing, and scaling up new and hybrid approaches to social and behavior change (SBC). Firmly grounded in proven practices, Breakthrough ACTION works in partnership with governments, civil society, and communities around the world to implement creative and sustainable SBC programming, nurture SBC champions, mainstream new techniques and technologies, and advocate strategic and sustained investment in SBC.
We are recruiting to fill the position below:

Job Title: Administrative Officer
Location: Abuja (FCT)
Employment Type: Full-time
Summary
The Administrative Officer will work with other members the administrative team to provide efficient administrative support for all categories of staff and external stakeholders to provide administrative and logistics support in the office.
Essential Duties and Responsibilities
In addition to the overall task described above, specific duties and responsibilities include the following.
Work with the receptionist and office assistants to ensure office stationary are always available and stockouts are avoided;
Support the admin team in updating and managing vendor contracts and Service Level Agreements (SLAs);
Maintain the records of Assets, Equipment for the office in line with the Assets recording system.
Ensure that the assets that are issued to staff are authorized, recorded and necessary paper work exists as per the office/USAID policy.
Undertake stock inventory and update stock report on a regular basis
Assist in processing vendor and consultancy invoices;
Assist with the management of project vehicles and drivers. Ensure drivers comply with safety rules and defensive driving techniques and reports;
Ensure procurement of goods and services for the project are done according to USAID and institutional rules and regulations.
Arrange for the repair and maintenance of office equipment and machinery to ensure that staff works effectively without any disruptions.
Together with relevant staff ensure that travel & logistics, welfare and support needs of visiting guests to Nigeria and expatriates are met;
Support in the maintenance and management of physical office space and project vehicles; including environmental cleaning, local transportation, maintenance of office equipment and appliances and meeting staff office needs;
Prepare relevant administrative reports when needed;
Other duties as identified by supervisor.
Supervisory Responsibilities
This position has no direct supervisory responsibilities.
Minimum Qualifications & Experience
Bachelor's Degree / HND or higher in a relevant field (Administration, Social Science, Humanities, other).
Minimum of 5 years experience on USAID funded projects programs in Nigeria. Health project expertise valued.
Language Skills
Must be fluent in English.
Application Closing Date
6th September, 2023.
How to Apply
Interested and qualified candidates should send PDF copies of their CV to: hiring@ba-nigeria.org using the Job Title and location as the subject of the mail e.g "Administration Officer, Abuja".