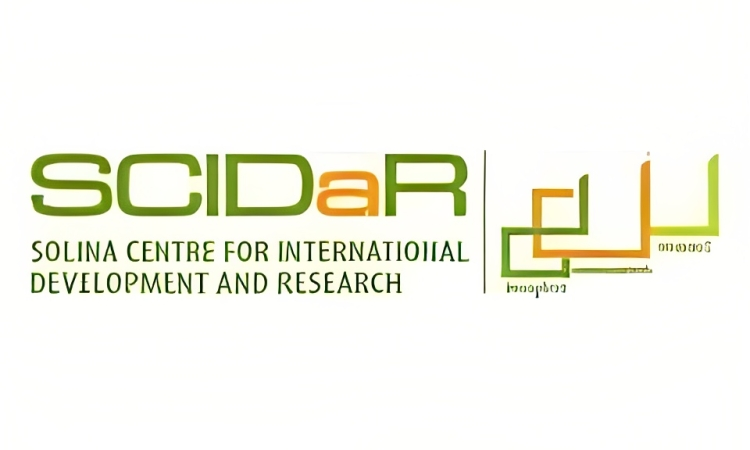 The Solina Group comprises four subsidiaries that provide a diverse range of services aimed at improving the effectiveness of our clients including governments, businesses, academic institutions and development institutions. Our focus is on delivering lasting value through the work we do, making us trusted advisors to all our clients and partners. We have a team of highly qualified and experienced professionals, who apply proven business methods and in-depth knowledge of the settings in which we work, to consistently provide the highest quality of service to all our clients and partners.
We are recruiting to fill the position below:
Job Title: Access to Finance Associate
Location: Abuja (will require periodic stakeholder visits outside the FCT)
About the Job
The Access to Finance Associate will be responsible for the design, implementation, supervision, and communication for access to finance programs.
The role will support and coordinate engagement between SCIDaR, financial institutions, and target recipients, with a focus on health to develop and launch viable access-to-finance products, with a focus on micro-credit.
S/he will coordinate with the financial institutions in developing project-specific financial products for targeted participants of the project and promoting and tracking the deployment and repayment of loan products in the project.
Responsibilities
Develop strategies to identify credible financing opportunities, partners, and beneficiaries for access to finance programs;
Identify interested financial institutions and work with them to better understand the financial needs of health market actors, and develop access to finance products that cater to those needs;
Provide technical and management support to broaden access to finance for target beneficiaries by designing fit-for-purpose credit facilities, incorporating contextual realities including high-interest rates, limited collateral, absence of loan guarantors, etc.
Work closely with the Program Directors of relevant SCIDaR programs to develop strategic approaches and work plans that address the financial and investment needs of target beneficiaries and other value chain actors;
Identify and recommend the best-suited financing strategies, and pricing system for the target business ventures;
Coordinate the engagement of potential beneficiary SMEs to understand the needs and requirements of partner financial institutions and investors;
Assist in the provision of technical support to make potential beneficiary SMEs investment ready, complete, and submit applications;
Serve as the principal point of contact with financial institutions, leading engagements on the development and deployment of access to finance projects;
Work with the Legal counsel to draft loan contracts and other contractual documents;
Support in portfolio management and due diligence process for beneficiary SMEs and lenders;
Work with project teams and service providers to design and/or improve training initiatives that will increase the target market group's access to funding;
Ensure proper monitoring, evaluation, and learning systems are incorporated into the design of all access to finance programs;
Carry out investment analysis and appraisal on financing opportunities on an ongoing basis and make recommendations on the viability or otherwise of the opportunities;
Continuously identify and develop strong relationships with banks, lenders, and investors and regularly organize stakeholders' engagement meetings between financial partners and target demographics;
Execute any other tasks as required by designated Program Directors.
Duty Station:
The role is in SCIDaR's Head Office in FCT but will require periodic stakeholder visits outside the FCT.
Required Education and Experience
Bachelor's Degree in Economics and/or Statistics, Financial Management, Accounting, Banking and Finance, Business Administration, or another related field;
Minimum of five (5) years of experience in directly supporting targeted demographics to access finance through loans, impact investment, grants, equity investment, blended financing, etc.;
Demonstrated experience in coordinating and working with financial institutions or development organizations with access to finance focus;
Proven fund-raising experience for corporate entities;
High proficiency in data management and reporting with professional certification (CPA) is a requirement;
Experience in complex planning and budgeting processes, including the ability to provide clear guidance on finance policies and procedures.
Required Competencies:
Knowledge of credit, credit guarantee systems, and value chain financing;
Financial analysis skills and assessment of the financial viability of target group credit needs and constraints;
Demonstrated ability to manage multiple stakeholders concurrently
Strong collaboration and partnership skills with people and teams across organizational levels;
Analytical approach to work with strong problem-solving skills;
Strong network in the access to finance space and the financial ecosystem in Nigeria and other African countries, particularly within financial institutions, private lenders, equity investors, impact investors, development partners, etc.
Application Closing Date
16th June, 2023.
How to Apply
Interested and qualified candidates should send their updated CV to: recruitments@solinagroup.com using the Job Title as the subject of the email.