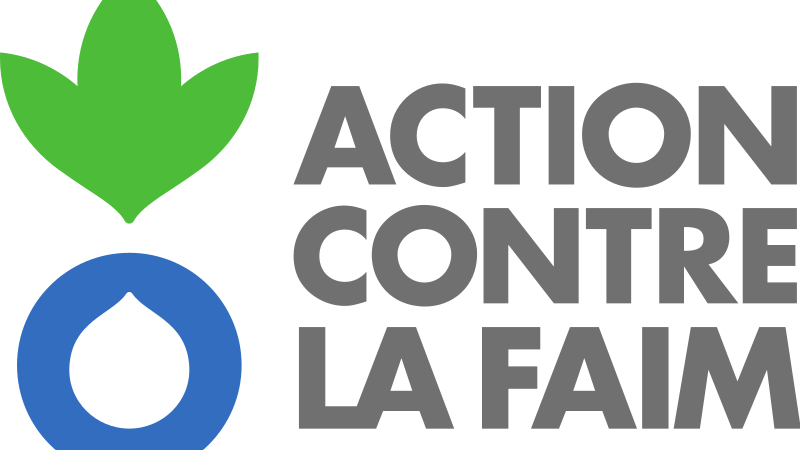 Created in 1979, Action contre la Faim is a non-governmental organization that fights against hunger. Its charter of humanitarian principals- independence, neutrality, non-discrimination, free and direct access to victims, professionalism, transparency – has been part of its identity for more than 40 years. Its mission is to save lives by eliminating hunger through the prevention, detection and treatment of under-nutrition, particularly during and after emergency situations linked to conflicts or natural disasters. Action contre la Faim focuses its actions on 5 main areas of expertise: Nutrition and Health – Mental Health, Psychosocial Support and Protection – Food Security and Livelihoods – Water, Sanitation and Hygiene – Advocacy. In 2021, Action contre la Faim provided aid to 25 million people in more than 46 countries worldwide. www.actioncontrelafaim.org
Location: Nigeria
Career category: Program/Project Management
Years of experience: 0-2 years
RESPONSIBILITIES
Under the management of the Deputy Country Director Operations, you are responsible for the overall management of operational aspects in support to the program team. The Field Coordinator will also work closely with technical coordinators to ensure proper planning and implementation of activities as per work plans, as well as ensuring that the mission's procedures are respected and followed by the field teams, as well as serve as the Team Leader and Security focal person.
More precisely, your role is to :
– Manage and develop ACF Programming and Strategy in Yobe State through proper PCM (Project Cycle Management) follow-up and implementation of project activities while ensuring a good level of coordination and integration of new program assessments and project evaluations in project areas
– Ensure Safety & Security of ACF personnel and assets with risk analysis, updated security plans, a good security network, coordination with Crisis Management Team and briefing of all staff on security and context changes.
– Follow ACF Finance, Human Resources, and Logistics in LGAs of responsibility in Yobe state.
– Represent ACF on the field and adherence to Mandate, Charter and Principles.
This job description is not intended to be all-inclusive and the employee will also perform other related tasks as required and be responsible for reporting and communication of progress and achievement of the specific assigned task.
REQUESTED PROFILE
You hold a Degree in Social sciences or any relevant degree – a relevant Masters degree is a plus. You are fluent in English and have a significant experience with INGOs in insecure setting on the same type of position. A previous experience with ACF in emergency and post-emergencies is an asset.
You have excellent management skills specially of large scale programme (HR, projects, stress management) and the ability to organize, train and motivate a multicultural team. You are diplomatic, a good negociator, disciplined and able to work independently with excellent drafting and written skills.
SPECIFIC CONDITIONS / SALARY
For international profiles :
– Fixed term contract under French legislation: 12 months
– Monthly gross salary from 2597 to 2968EUR upon experience
– Reimbursement of the pension insurance for non-French citizens: 16% of the gross monthly salary
– Annual salary increase: 6% increase after and each 12 months of continuous contract
– Monthly per diem and living allowance: $754 net, field paid
– Monthly country allowance: 450EUR
– Child allowance: 1500EUR per year per child present in the country of origin (maximum 6000EUR/year)
– Transportation and accommodation: Coverage of transportation costs and guest house
– Medical coverage: ACF covers 100% of the social security, health insurance, and repatriation insurance agreement fees.
– Salary sustainment measures (sickness, paternity, maternity)
– Leaves and RnR: 25 days of paid leaves per year, 20 RnR per year, airfare reimbursement with a ceiling to get to the chosen break destination, and 215 EUR for each RnR period
– Accompaniment and trainings: – Follow-up and support for career development
– Free and unlimited access to the certifying e-learning platform Crossknowledge ©
– Other benefits (gifts vouchers; birth, wedding, etc…)
For national profiles :
– Basic Salary: Starting from 1,175,742 Naira per month
– Rent allowance: 50,000 Naira per month
– Hardship allowance: 30,000 Naira per month
– Transportation allowance: 16,667 Naira per month
– Leave allowance: 10% of Basic Salary per month
– Pension: Employer contribution 10% of gross salary, Employee contribution 8% of gross salary
– Annual leave: 2 days per month
– Private health insurance: 100% health care coverage provided by the organization
– Private life assurance: 24/7 life assurance coverage provided by the
How to apply