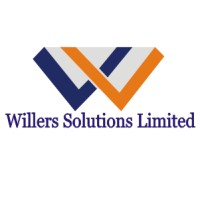 Willers Solutions Limited – Our client, a reputable firm is recruiting to fill the position below:
Job Title: Treasury Accountant
Location: Ajah, Lagos
Job Summary
The Treasury Accountant will monitor cash flow in the company and control money transmission tools.
Your roles include managing bank accounts, maintaining financial records, performing banking operations, providing financial advice to the company, and handling the cash management system of the company.
Responsibilities
Confirming Cheques to the Bankers and affirming Payment from Clients/Customers
Posting of transactions into the Accounting Software DAILY
Preparation of Daily Income and Expenditure Report DAILY
Updating Bank Accounts/Records & confirmation of Cash/Bank balances (WEMA Bank) DAILY
DAILY/Weekly Income Summary
Budgets Preparation
Raising & Processing New Requisitions
Preparation of Pending Budgets
Preparation of Approved Budgets
Payment upload
Payments on Approved Project Budgets
Payments on Approved Office Expenses
Payments on Approved Labor Charges for Contractors
Labor & Office Imprest Administration/Retirement
Relating with the Bankers and Processing all documentations required MONTHLY.
Updating of Preparation of Bank Reconciliation Statements for all Bank Accounts
Ensuring Proper Documentation and Filing
Provide accurate and regular financial reports to Management
Visiting the Banks to carry out transactions, e.g: cash withdrawals, collection of bank
Maintaining records of goods/materials ordered and received with the store
Assisting with the Conduct monthly stock taking
Create bank reconciliation and cash flow forecasting models
Maintain Balance Sheet Accounts reconciliation.
Salary processing, tax & pensions administration.
Any other assignments as may be determined by Management from time to time.
Requirements
Minimum of 3 years experience as a Treasury Accountant
Minimum of BSc / HND in Accounting, Finance or any related field.
Salary
N150,000 / month.
Application Closing Date
30th December, 2020.
How to Apply
Interested and qualified candidates should send their CV to: jobs@willerssolutions.com using the "Job Title" as the subject of the email.