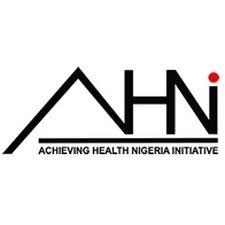 Achieving Health Nigeria Initiative (AHNi) is a non-profit organization that promotes socio-economic development by supporting global health and economic initiatives in Nigeria. We are hiring a Finance & Administrative Officer in Abuja
Project Overview
UNHCR, National Commission for Refugees Migrants and Internally Displaced Persons (NCFRMI) and the State Emergency Management Agency (SEMA) are leading the refugee response effort in Nigeria to ensure that Cameroonian refugees receive protection and assistance. Response efforts are delivered under the overall leadership of the host government and alongside the Refugee Coordination Model.
The conflict in north-east Nigeria has resulted in widespread displacement, violations of international humanitarian and human rights law, protection risks and a deepening humanitarian crisis.
The crisis continues to uproot lives of thousands of children, women and men and is adding to the long history of marginalization and chronic under-development. In the three most affected states of Borno, Adamawa and Yobe, 7.7 million people need humanitarian assistance, more than 50 per cent of whom are children. In areas recently retaken by the government vulnerable host populations are in critical need of humanitarian interventions including food, water, sanitation, protection, education, shelter and health services.
Job Description
Finance & Administrative Officer under the direction of the Senior Accountant, the Finance & Administrative Officer will be responsible for the provision of administrative, Finance and logistical services to the Finance directorate.
Minimum Requirements
Bachelor's degree and/or Master's degree in relevant field or equivalent experience is highly recommended.
Fluent communication in English is required
Fluency in local languages is desirable.
How to Apply
Interested and qualified candidates should forward Suitability Statement (Application) and Resume as a single MS Word document on or before 17th February, 2020, with the Job Title and Location clearly indicated as the subject of the mail.

Note
AHNi is an Equal Opportunity Employer.
Only shortlisted candidates will be contacted
Only applications sent electronically (I.e. by e-mail) with the Job Title and Location clearly indicated as the subject of the mail will be considered.
AHNI does not charge candidates a fee for a test or interview.